Our Project Engineer Paul Restall is taking part in the 2024 London Marathon and Euroteck is very proud to be sponsoring Paul for this event. If you too would like to sponsor Paul you can go to JUST GIVING and search for Paul Restall of follow this link.
https://www.justgiving.com/fundraising/londonmarathon24-paulrestall
1984-2024 #forty-year odyssey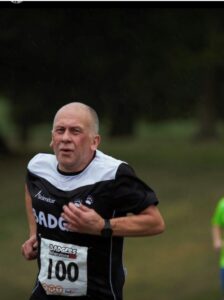 1984 was last time I ran the London marathon ,Mars London marathon at the time and yes what did you get at the finish line 
A Mars bar !   and a Medal !
at the time I ran for MD to highlight this terrible illness and raise some much-needed funds .
So, on the 40th anniversary I thought let's run it again raising funds for MD as resources are still needed to help this great charity and fund research in to one day eradicating this disease. 
So, anything you can give would be much appreciated by the charity and myself. 
Thanks, in advance. 
Paul
Muscular Dystrophy UK is the charity for the 110,000 children and adults living with muscle-wasting conditions in the UK. There's currently no cure, and it many cases, it limits lives. MDUK do vital work in funding pioneering research into treatments and cures as well as providing vital information, advice, resources and support for individuals and families living with these conditions. All donations, big or small, are greatly appreciated. Thank you!