Euroteck Systems has been awarded accreditation from Alcumus SafeContractor for achieving excellence in health and safety in the workplace.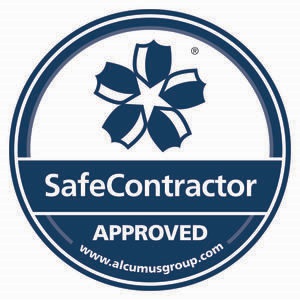 Alcumus SafeContractor is a leading third party accreditation scheme which recognises extremely rigorous standards in health and safety management amongst contractors. It is used by thousands of organisations in the UK including SMEs and FTSE 100 companies.
Under the SafeContractor scheme, Euroteck underwent a vetting process which examined their health and safety procedures and their track record for safe practice. Only those companies meeting the high standard are included on the database, which is accessible to registered users via a website.
Client organisations who sign up to the scheme can access the database, enabling them to vet potential contractors before they even set foot on site.
Collin Sampson – MD at Euroteck Systems said – "We are proud to be accredited by SafeContractor. This accreditation will enhance our ability to win new contracts and maintain existing contracts by proving to our customers that we have sound health and safety policies in place".