Five members of Euroteck staff attended the match and a great afternoon was had by everyone and we were well looked after by David and the hospitality team. A pre match buffet and a talk from the Tamworth FC Manager, Andy Morrell, preceded the game. Andy announced the team and was happy to answer any questions that were put to him.
Seated at the half way line we had a great view of the game, which ended in a 1-1 draw.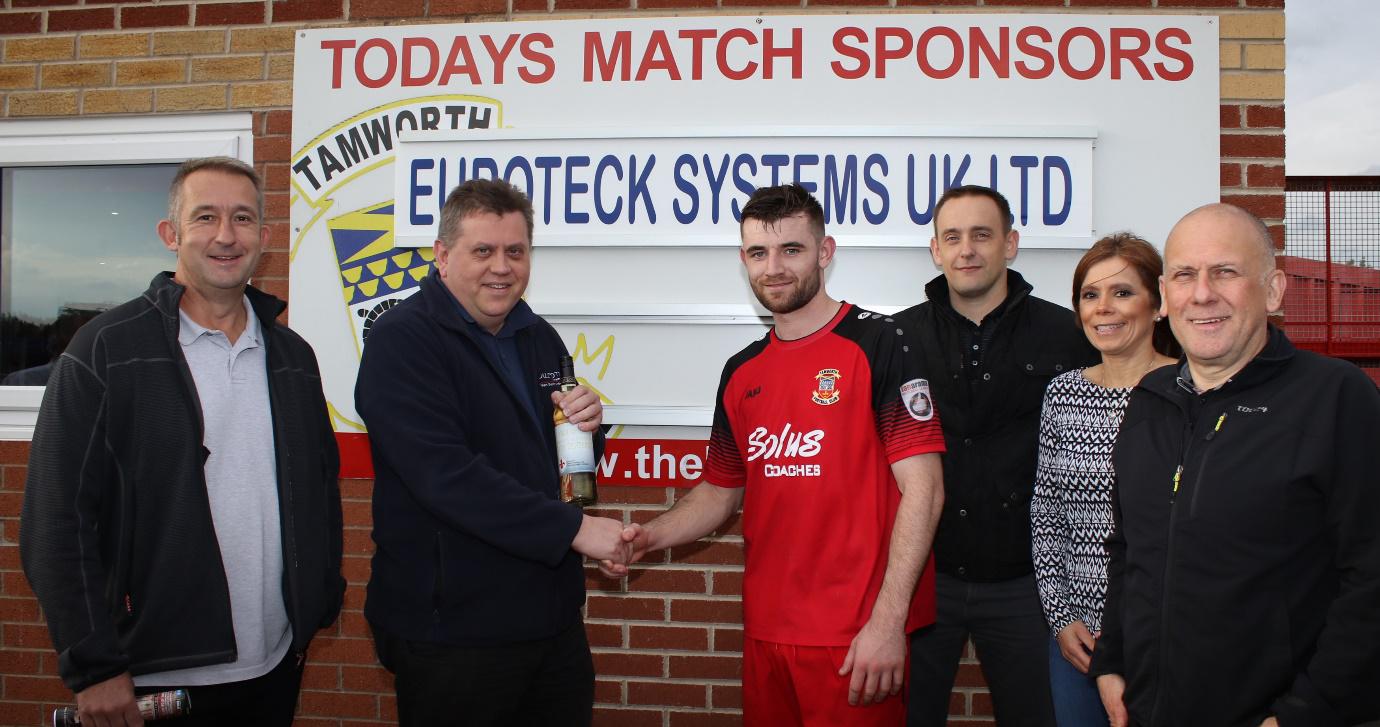 We were asked to choose the Tamworth Man of the Match, and we all agreed that the honour had to go to goal scorer Danny Newton.  After the game we had the privilege of presenting Danny with his MOM award.
As we thoroughly enjoyed the experience, it is without doubt that we will look to sponsor another match at Tamworth FC next season.
As a local business, we recognise the importance of putting something back into the local community.