Gulmay X-Ray Systems
Euroteck Systems have been an approved systems integrator for Gulmay since 1999.
We offer a complete range of high stability, high frequency X-ray equipment. These UK manufactured constant potential systems have an enviable reputation for reliability and performance, with the added benefit that UK manufacture means UK support and the possibility for HV repairs in the field.
With kV output ranging from 10kV to 450kV, and power output from 640W to 7500W in both unipolar and bipolar configurations, Gulmay's unique product flexibility means there is a generator ideally suited to any X-ray inspection demand.
If your requirement is for greater than 450kV, then Euroteck Systems can offer the Comet XRS-600 X-ray with output from 20kV to 600kV.
Please take a look at our X-ray Tubes page for advice on X-ray tube selection.
X-ray Generators:
The X-ray generator forms an essential part of the industrial X-ray system, and the ability of the generator to deliver a stable output is essential to ensure the highest standards of X-ray system performance and operation. Gulmay provide the widest available range of standard X-ray generators to meet your requirements.
FC Series (640W to 1000W)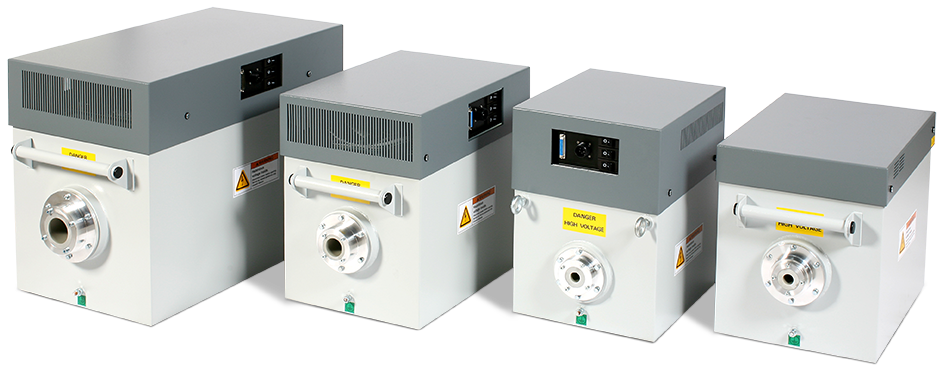 The FC series is available in both 640W and 1000W configurations. Both options are available in a wide variety of output voltage and current combinations.
Typically, the FC series are used in tasks such as tyre inspection, food inspection, sorting and cargo inspection.
CF Series (1250W to 1800W)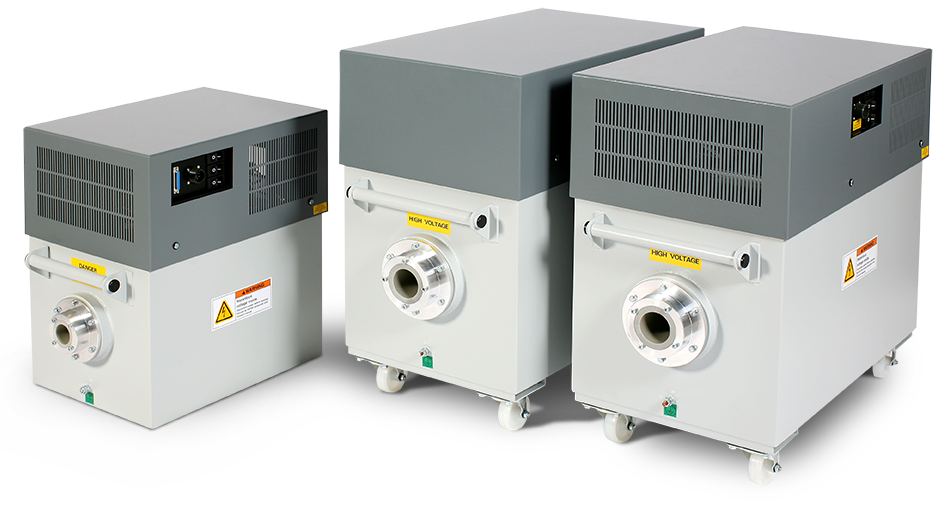 The CF Series of high-voltage x-ray generators with between 1250W and 1800W options available, and with an array of output voltage configurations between 50KV up to 550KV. This series utilises variable frequency technology for precise and stable output, making it the perfect choice for CT and other applications which require an extremely precise and stable x-ray output.
CP Series (3200W to 4500W)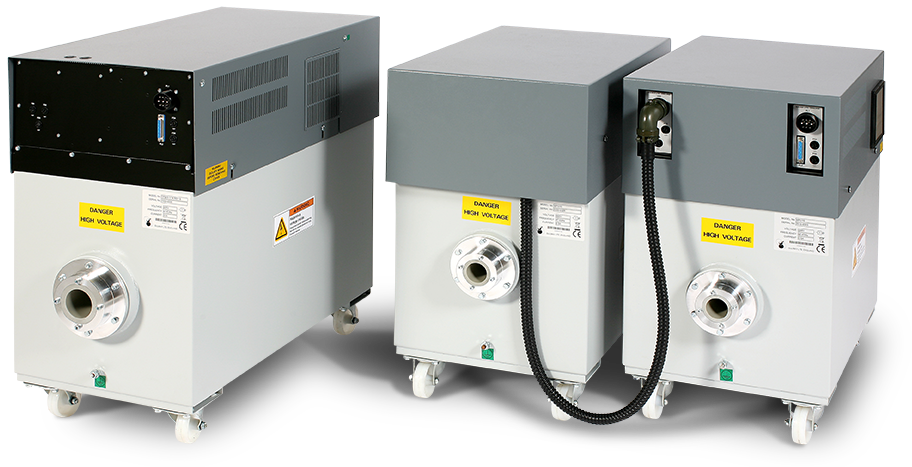 The Gulmay CP Series provides excellent performance and reliability for high powered x-ray systems between 3000W or 4500W, and come in a range of output arrangements that start at 65kV and go to 450kV. High current CP series X-ray generators are also available for applications that demand extended mA operation. This series is the perfect solution for when a high dose rate is required and has been the go-to X-ray generator for system manufacturers and integrators across a broad range of applications such as NDT, security, gauging and radiotherapy for many years.
GX Series (3025W to 4500W)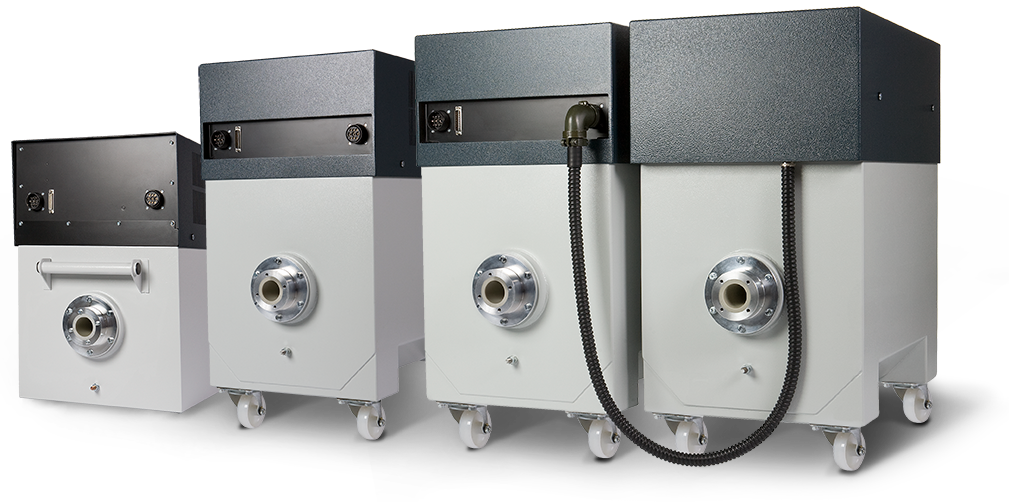 The high specification GX series X-ray generators provide output power of between 3025W and 4500W, and is available in output voltage configurations of between 50kV and 450kV. With excellent reliability, dose output stability performance, this series is ideal for the most demanding of industrial x-ray applications.
X-ray Controllers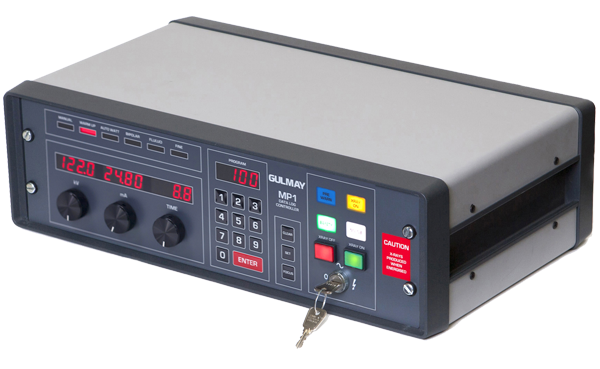 The X-ray controller is the important interface between the Operator and the X-ray equipment. Gulmay offer three methods of X-ray generator control for maximum flexibility of system integration.
External control is offered through the MP1 Controller, available as a 19" unit for simple rack mounting or in a rugged industrial enclosure, or the Virtual MP1 Windows® based software program.
All Gulmay generators are available with embedded serial control using RS232/RS422 interface protocols, or Ethernet interface protocols, utilising an open architecture software approach which allows for straightforward system integration.
Whether external or embedded control is required, full data logging features provide detailed system information such as error reports, warm-up activity and a graphical report of kV and mA activity prior to an event. Data logs can be extracted and analysed using Gulmay's freely available Windows-based Logging Client software.
MP1 Controller Stand
Euroteck Systems are able to supply a controller stand for your MP1. This can be sited at the side of the X-ray access door.
Please do not hesitate to contact Euroteck Systems if you'd prefer to discuss your X-ray requirement