X-Ray Inspection
Euroteck Systems have extensive in-house X-ray inspection facilities. Perhaps your manufacturing process doesn't require X-ray inspection all the time? We have a variety of X-ray systems that can cover inspection of a range of products from castings to plastic injection moulded items, from small aerospace PCB's to high end automotive parts, we are confident we can help. Our available X-ray systems are detailed below:
320kV Real Time X-ray Inspection: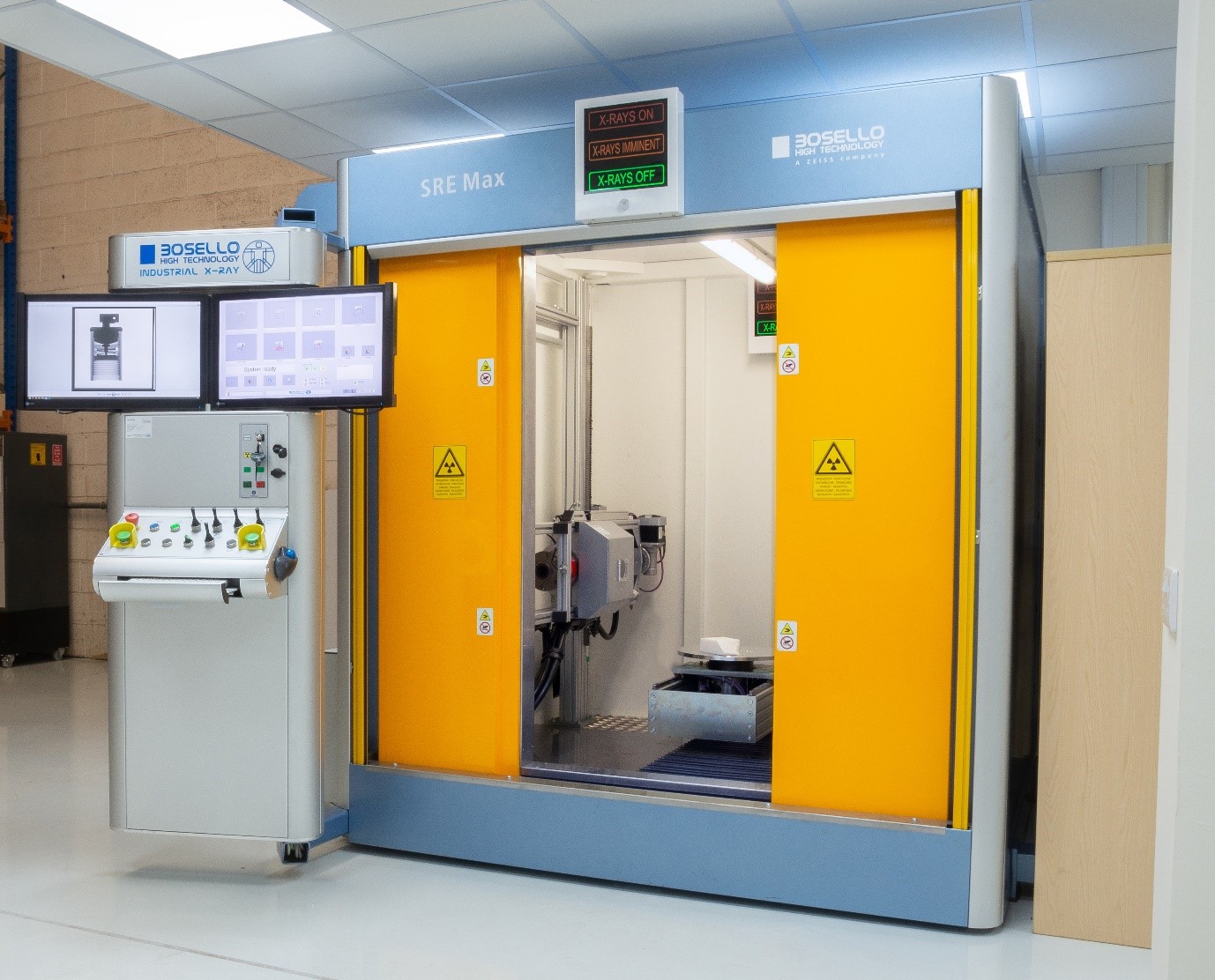 The SRE Max 320kV is capable of inspecting parts up to 700mm diameter x 1200mm tall to a maximum weight of 120kg. For volume inspection we can apply automatic defect recognition (ADR) software so the PC determines whether the part is acceptable or rejected based on the acceptance standard used. We can also compare defects in castings to reference images built into the Bosello BHT IP Extreme software. In the future we will be able to use this equipment to provide CT inspection.
160kV Microfocus X-ray Inspection: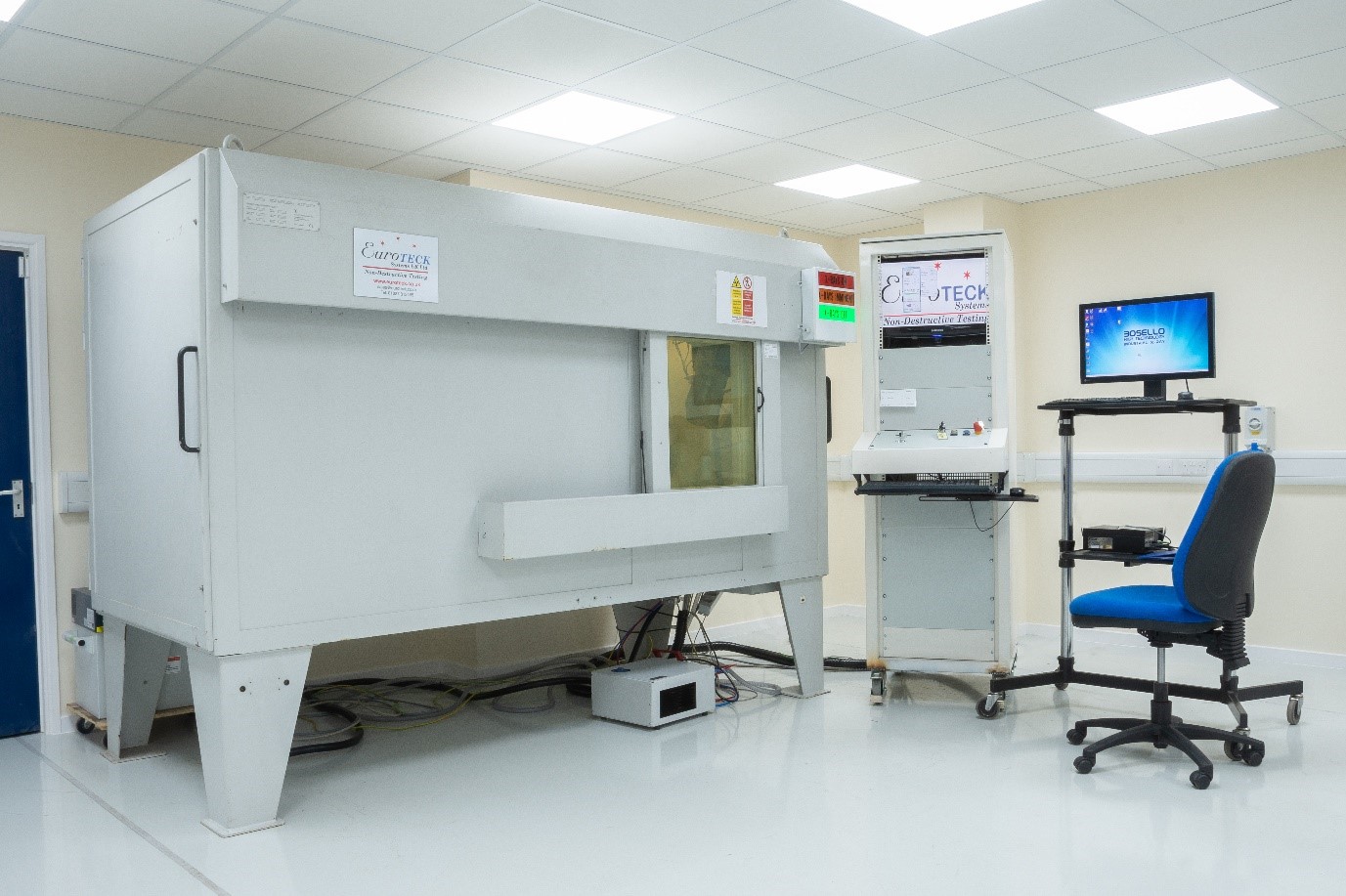 A 160kV X-Ray WorX SE reflection microfocus X-ray system in a long X-ray cabinet coupled with a digital flat panel is available to inspect small parts such as PCB's etc. The long bed length of the 160kV MFX system allows large geometric magnification to be achieved meaning very small objects can be magnified to many times their original size. The high-power reflection MFX tube gives a JIMA resolution of 2µm.
Conventional 160kV CP X-ray for Computed Radiography and Direct Digital Radiography: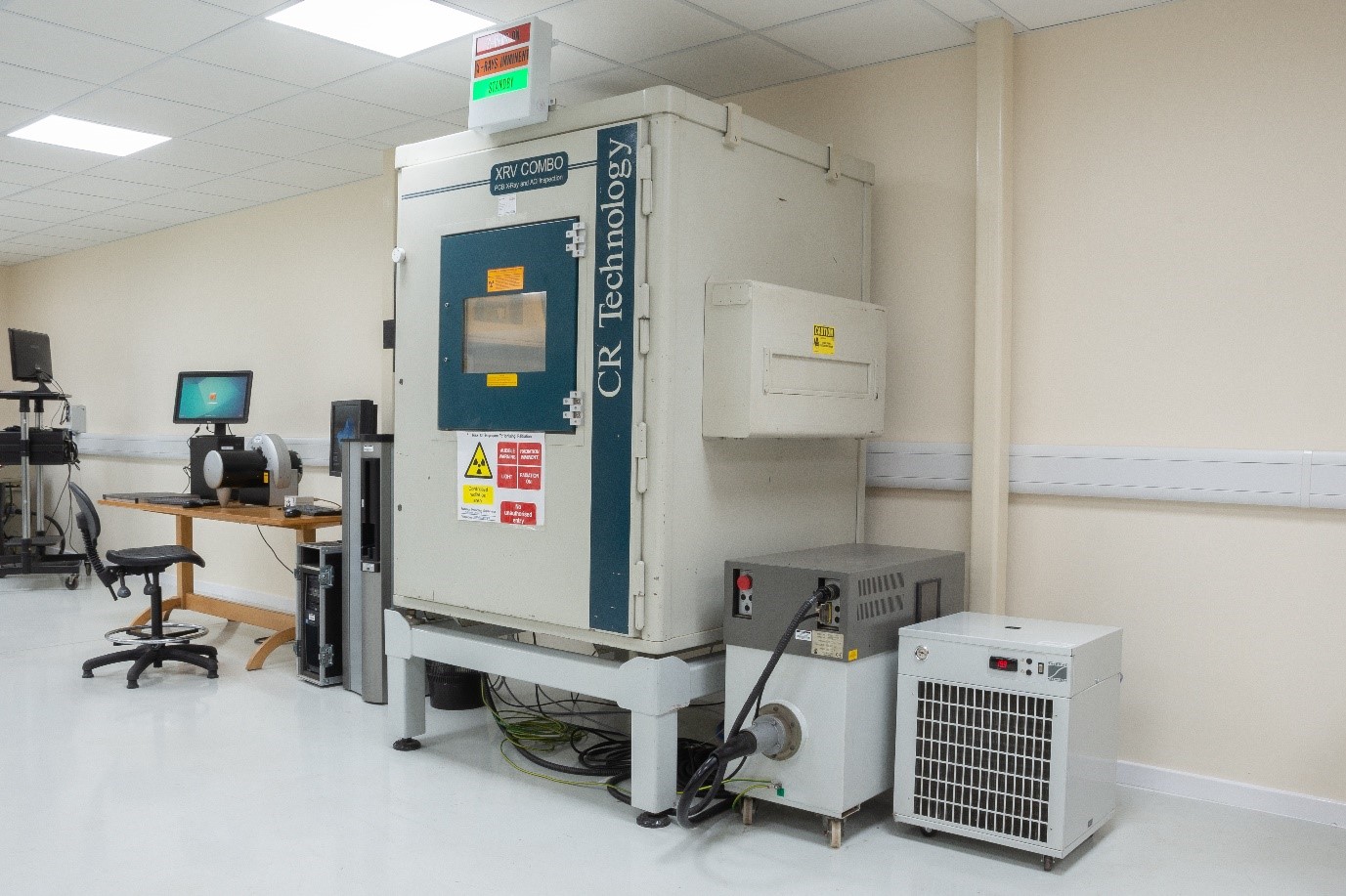 A 160kV CP X-ray cabinet system is available for conventional X-ray inspection using either the Dürr NDT HD CR 35 NDT, Dürr NDT HD CR 43 NDT for computed radiography or the Dürr NDT DRC 2430 NDT for direct digital radiography. This equipment is suitable for plan view radiography with a FFD of around 1.3m.
160kV Real Time X-Ray: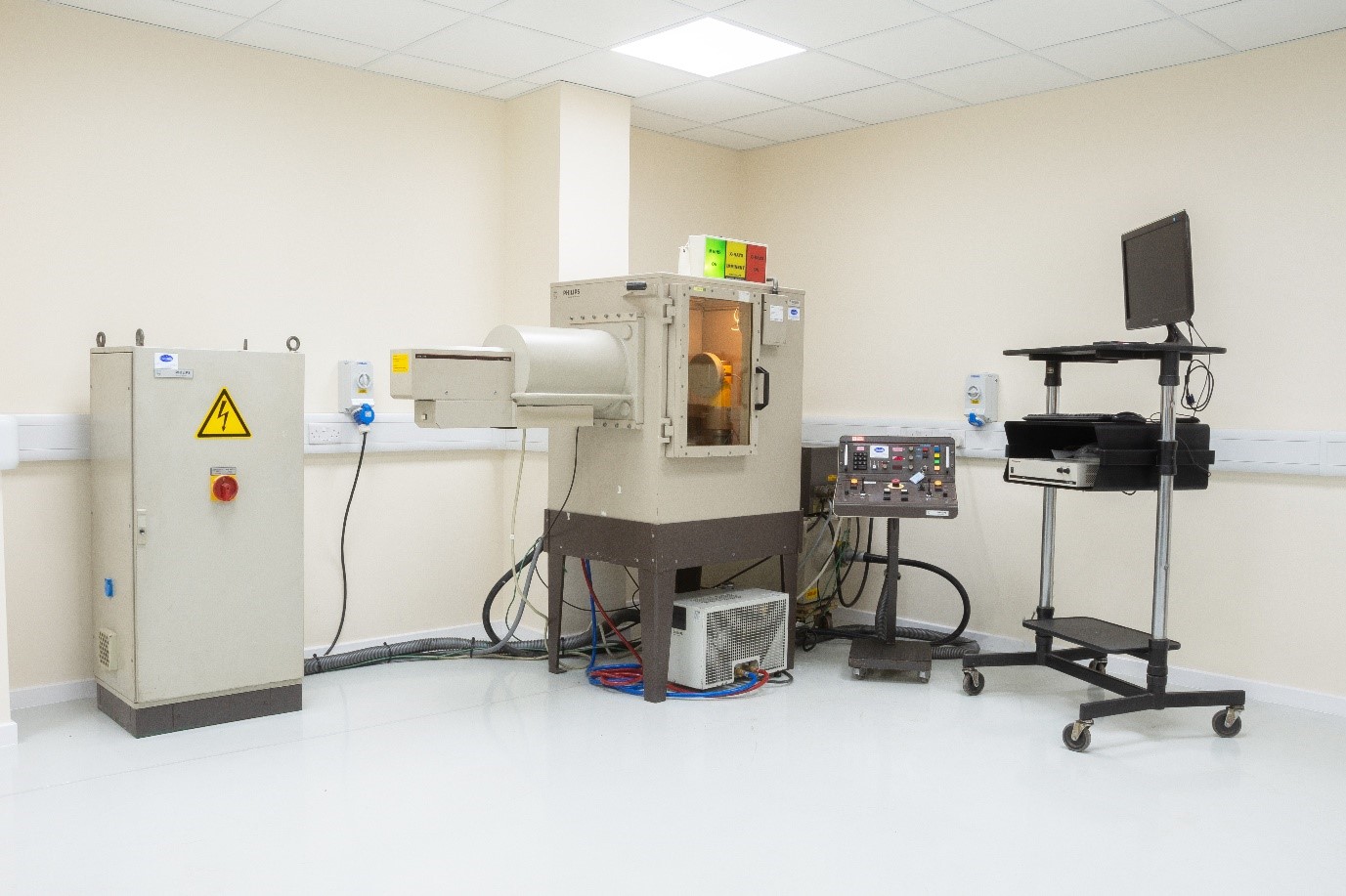 A 160kV small X-ray cabinet system is available for real time inspection of small low- density items such as nylon blocks using an image intensifier to view the images. With this equipment, the captured images can be exported as still or movie files.
With allow of the above systems, a variety of different methods are available to export image files for your quality records. For NDT applications these can be DICONDE, TIFF, JPEG files. We can even supply movie files allowing you to see you part rotate under X-ray in real time!
Please contact us at sales@euroteck.co.uk or on 01827 312455 to discuss your X-ray inspection requirement.