X-Ray Cabinets
Euroteck Systems are able to offer X-ray Cabinets rated to 320kV.
Euroteck X-ray Cabinet key features:
X-ray Cabinets are built off site. No disruption to your existing X-ray facility.
X-ray Cabinet typically delivered to site, wired into mains and then ready to use. This can usually be achieved in one working day or less.
Custom designed. We can build to your design!
Unlike X-ray exposure bays built of concrete or steel/lead combination, the Euroteck X-ray Cabinets can be relocated if your workflow changes. Simply disconnect from the mains, move to your new location with FLT. Reconnect to mains and you're back working!
All X-ray Cabinets are supplied with CAT 4 safety circuits to EN 62061 – Safety of Machinery and EN ISO 13849-1 Safety of Machinery and a Lab I/O interface for the X-ray equipment and cooler.
A few examples of our X-ray Cabinets are shown below: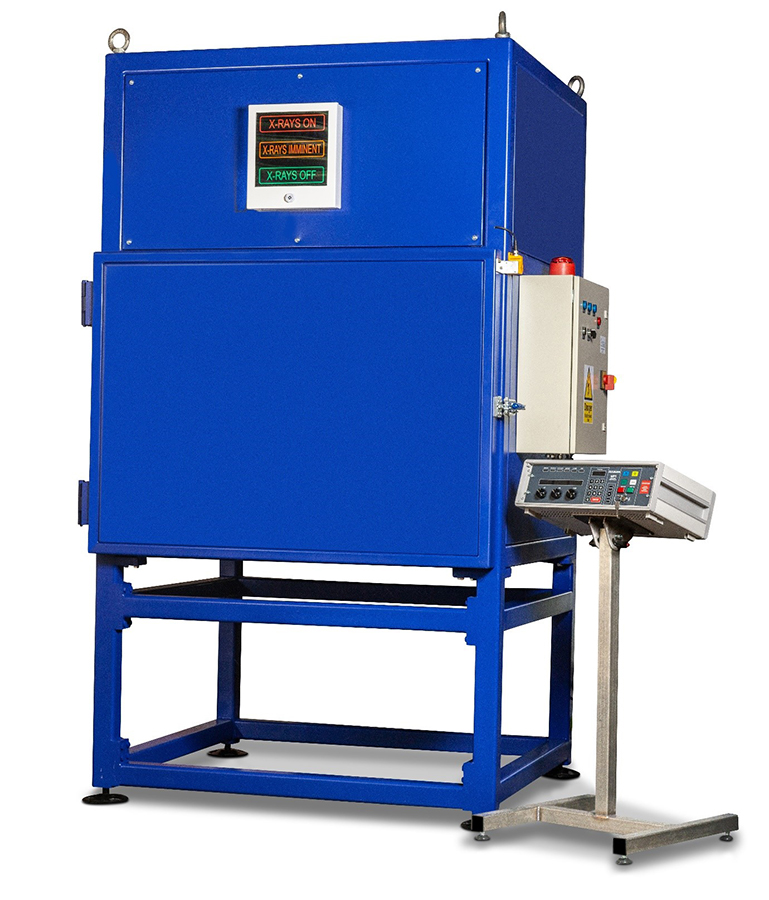 320kV X-ray Cabinet with optional MP1 controller stand
Internal dimensions 1.5m tall, 1.2m wide x 1.2m deep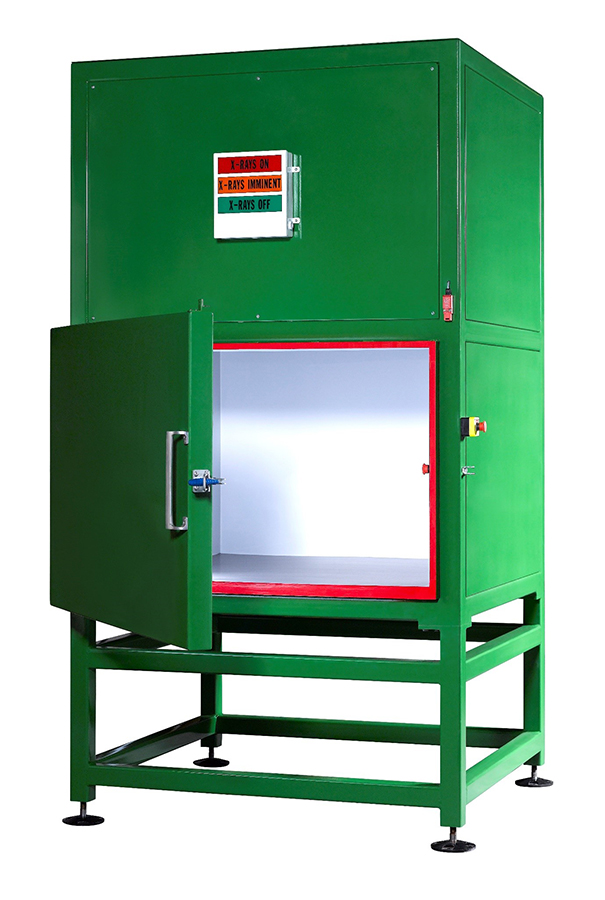 320kV X-ray Cabinet
Internal dimensions 2.3m tall, 1.2m wide x 1.2m deep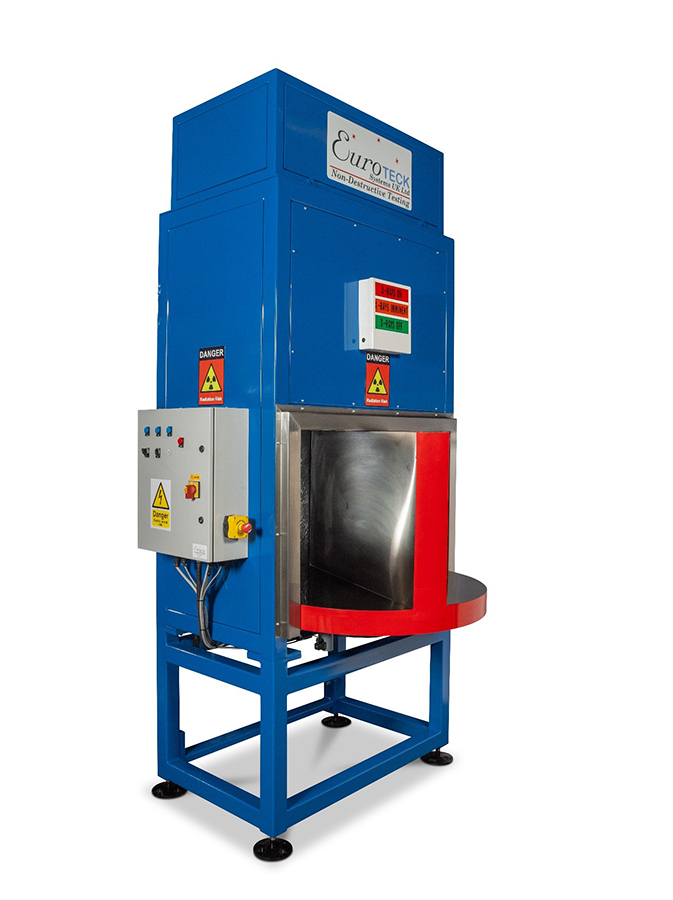 320kV X-ray Cabinet with rotating door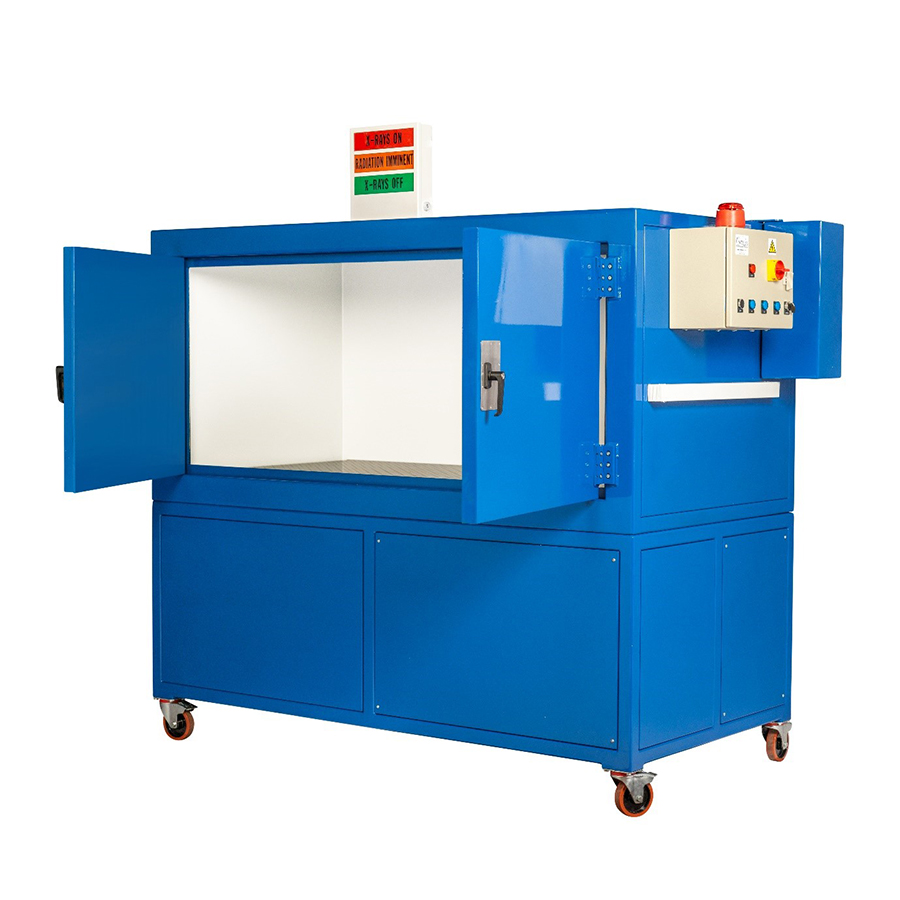 100kV X-ray Cabinet with optical bread board for scientific experiments.
Internal dimensions 1.7m tall, 2.0m wide x 1.2m deep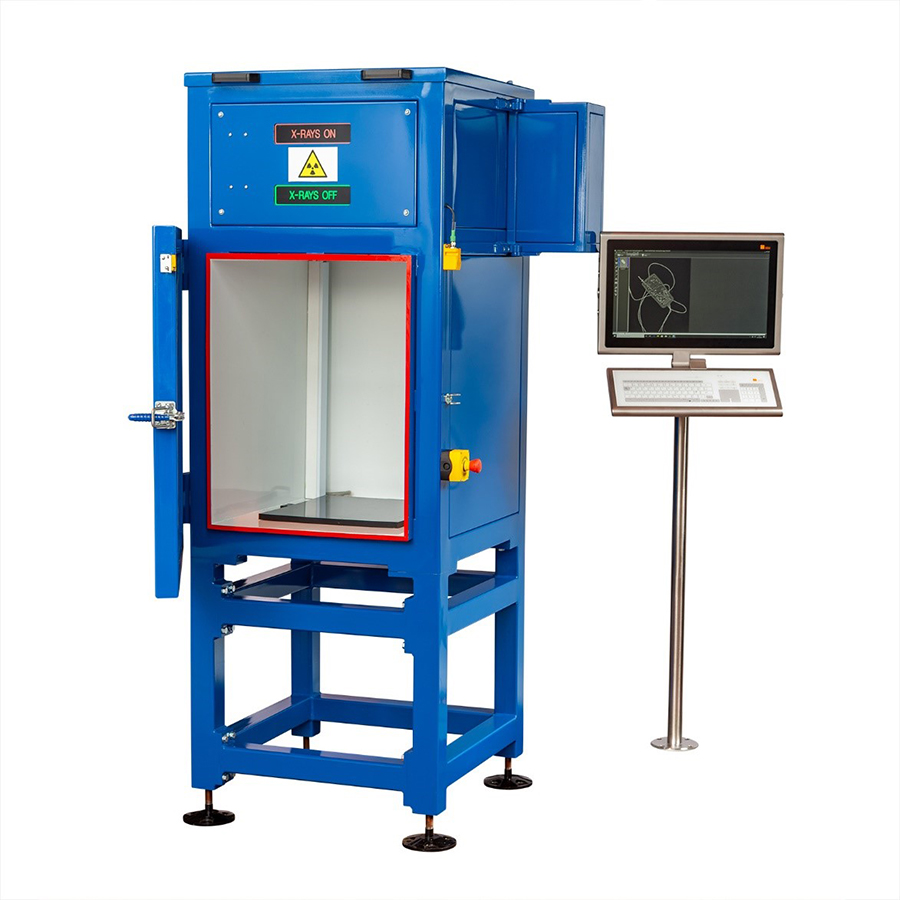 130kV Microfocus X-ray Cabinet with 35 x 43cm DDA and intrinsically safe industrial PC for hazardous area.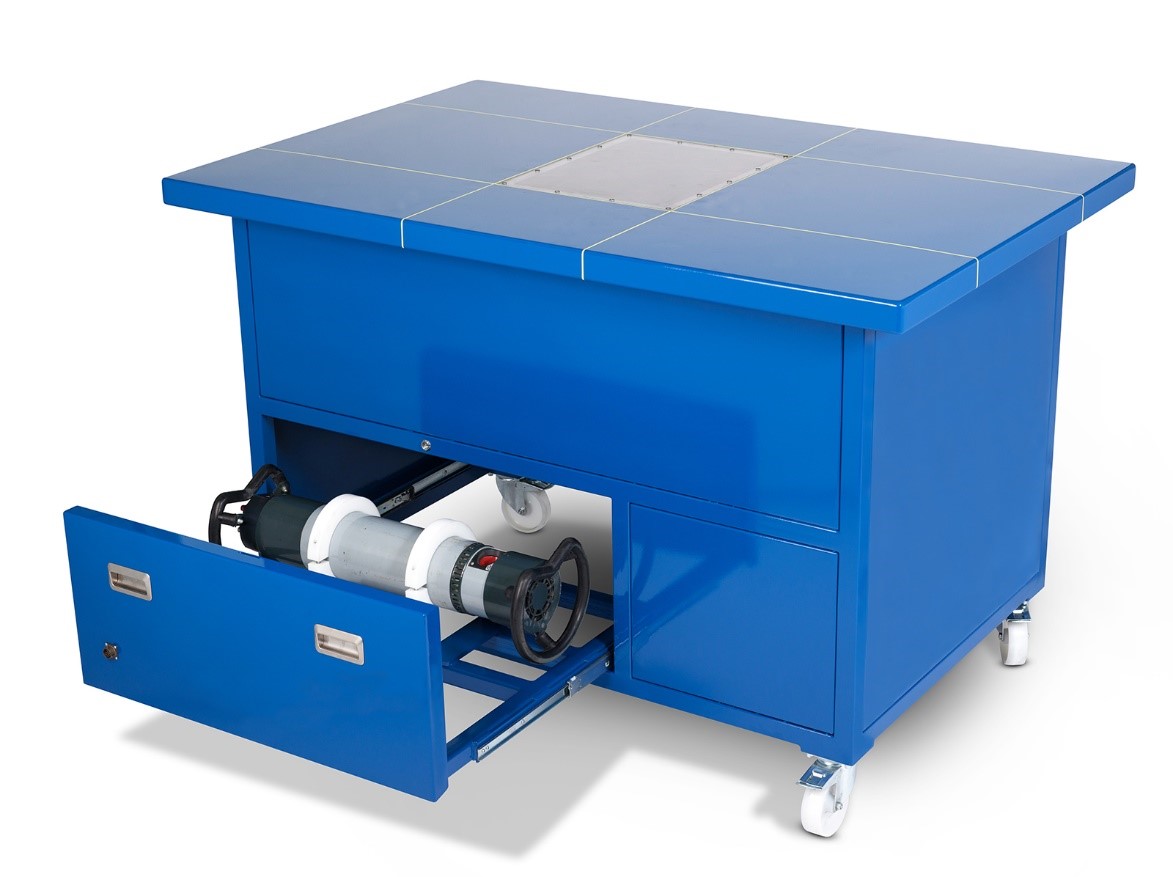 Art Table – 50kV rated X-ray table for the X-ray of large paintings.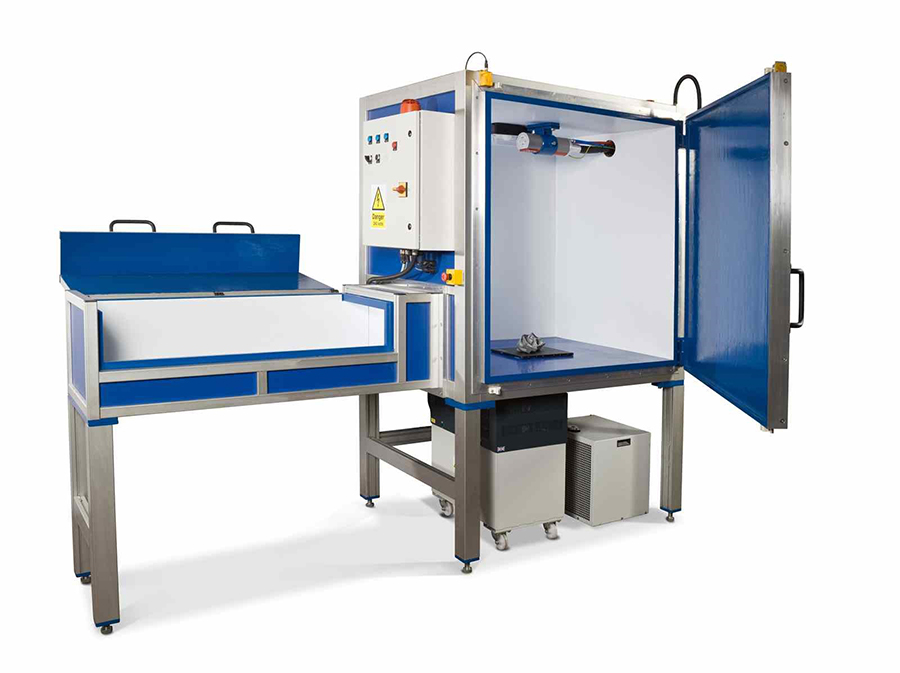 160kV X-ray cabinet with tray extension.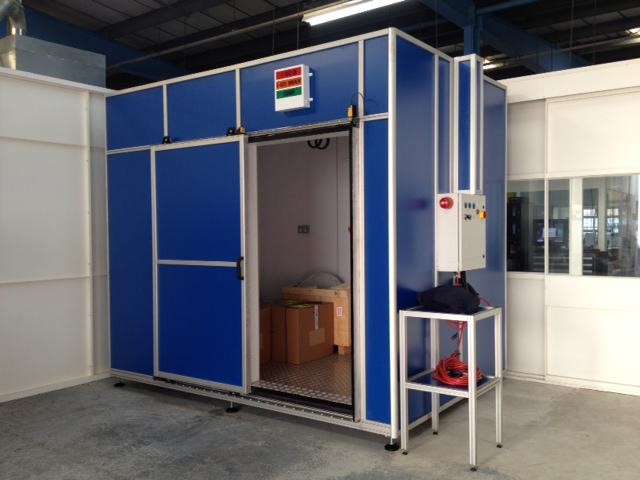 200kV Large Walk-In X-ray Cabinet
Internal dimensions: 3.5m long x 2.5m wide x 2.5m tall.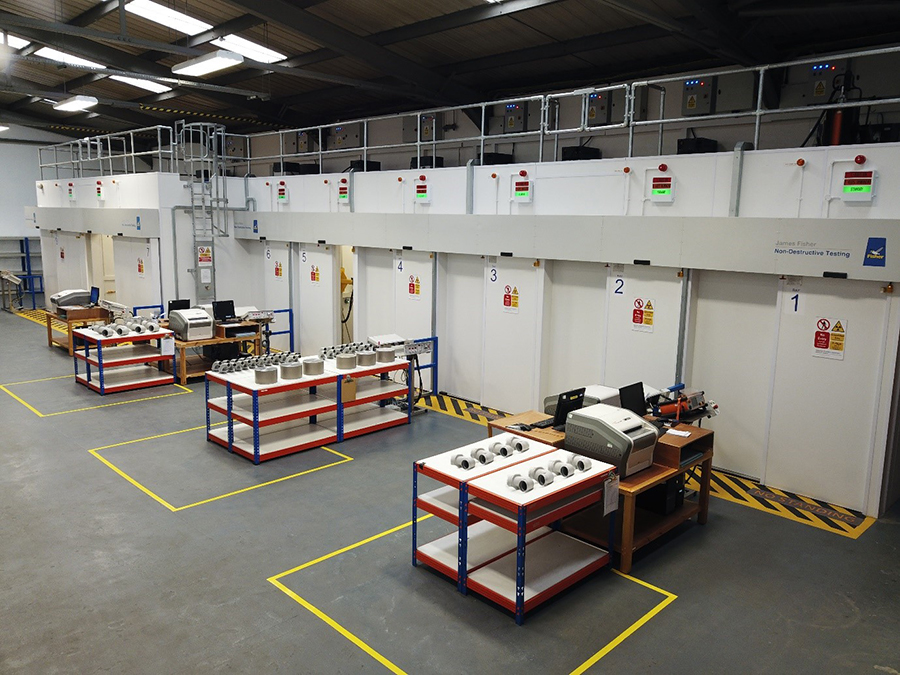 A series of eight walk in exposure bays rated from 160kV to 320kV
Delivered in partnership with Wardray Premise Limited.
Euroteck Systems supplied all the X-ray systems and CAT 4 safety circuits. All generators, coolers and Lab I/O interfaces located on the roof to allow free movement in the X-ray bays.
Image used with the kind permission of James Fisher NDT.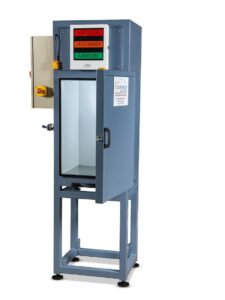 Small X-Ray cabinet complete with safety Interlocks to IRR2017, Rated for 160KV 19mA X-Ray system. More than 1m ffd.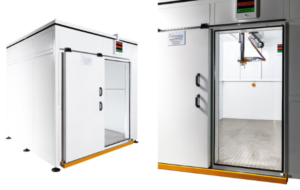 Walk in cabinet with sliding door, dimensions 2.7m wide x 2.7m High x 2.5m deep. Shielded to 160KV 19mA. Complete with safety systems to IRR2017 and equipped with a sliding tract to carry the X-Ray tube, the height of which is adjustable.
Please do not hesitate to contact Euroteck Systems if you'd prefer to discuss your X-ray Cabinet requirements.