Computed Radiography
HD CR 35 NDT
A portable high resolution CR scanner for all NDT radiography applications such as weld inspection, profile images and aerospace.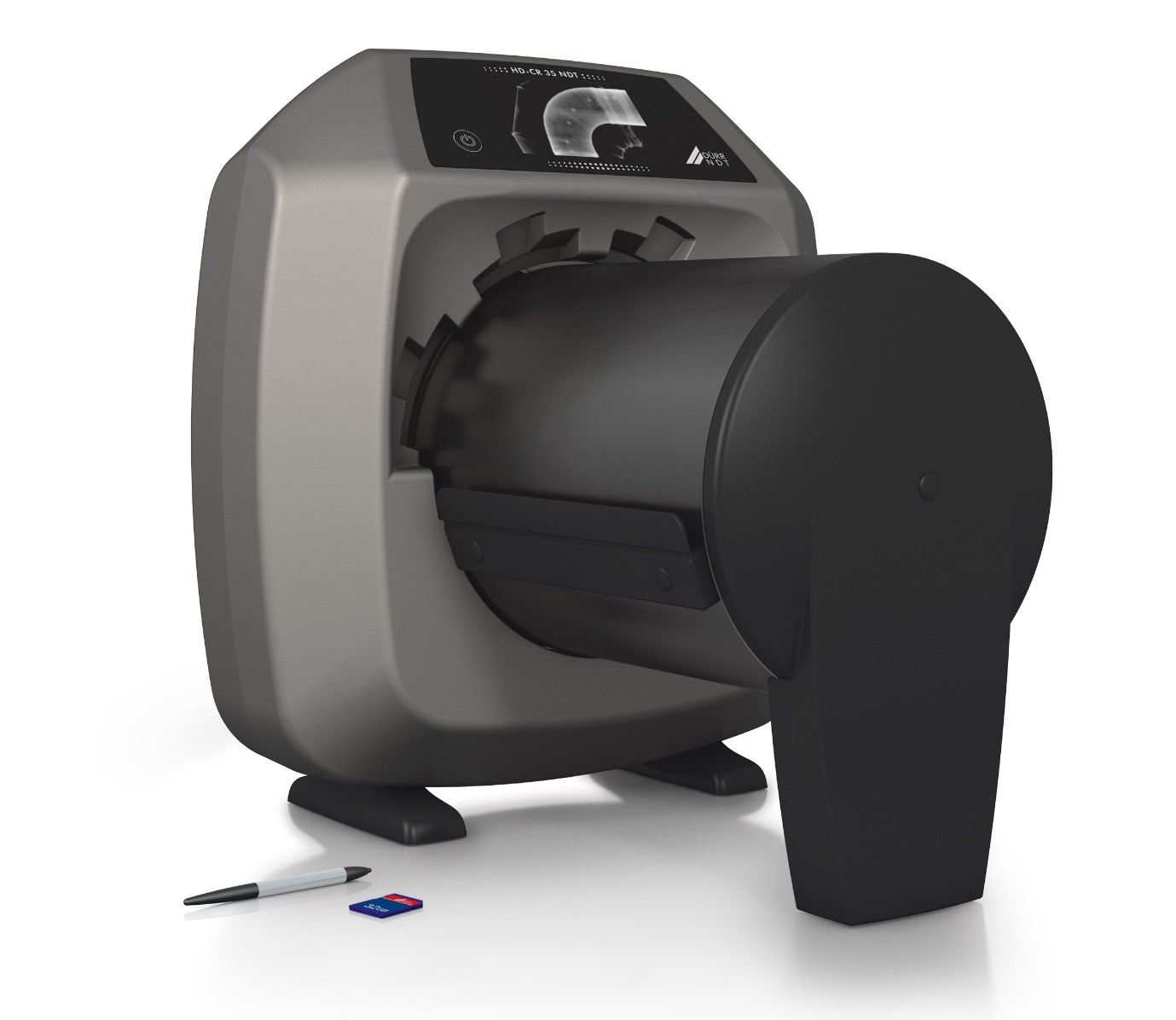 HD CR 35 NDT Key Features:
Five year guarantee (guarantee conditions).
Experience – Proven technology in over 100,000 units worldwide.
Made in Germany – Development and production in Germany.
Intuitive handling – Easy transition from X-ray film.
Lightweight and rugged – At just 17.5kg (38.6lbs) it is the lightest full format CR scanner worldwide.
Stand-alone function – Built in mini-PC allows fully autonomous operation.
Wi-Fi – The on-board Wi-Fi adapter allows connection to the scanner by WLAN.
Powerful D-Tect software.
TreFoc Technology – Three CR Scanners in one!
TreFoc Technology is the name for the laser focussing technology unique in CR systems developed by Dürr NDT.
With TreFoc the laser beam is adjusted perfectly to give optimal image results and the highest signal-to-noise ratio (SNR) in any application.
Inside the laser tube, an iris diaphragm adjusts the laser beam diameter. Since the perfect laser beam diameter can be selected for each object and image type, optimum results for any particular application can be easily achieved.
Regardless of the application – high-resolution image or low-exposure corrosion measurement – the unique TreFoc Technology give perfect image results with the best SNR every time. The principle of changing the laser beam diameter takes into consideration the maximum resolution of the Imaging Plates available on the market.
Every Imaging Plate type can be read with a laser beam focussed specifically for that plate, thus always achieving the best image with the lowest noise.
Digital radiography has never been more intelligent!
50µm – Corrosion measurements, overview radiographs, isotope applications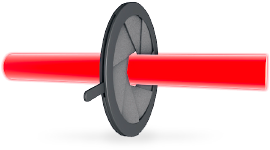 25µm – Weld inspection, metal casting, isotope applications.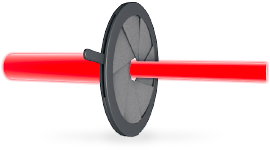 12.5µm – Weld inspection, aerospace, composite materials.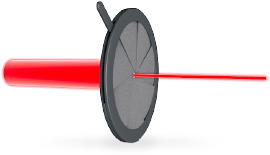 Note: – TreFoc Technology does not apply to the CR 35 NDT.
Technical Data:
HD CR 35 NDT
CR 35 NDT
Laser spot size
12.5µm – 25µm – 50µm
50µm
SRb (Basic spatial resolution)
30µm BAM certified*
80µm
Greyscale resolution
16-bit (65,536 grey levels)
Min./Max. imaging plate size (W x L)
2 to 35cm x 3 to 100cm (0.8 x 14" x 1.2 to 40")
Dimensions (H x W x D)
40 x 37 x 47cm (15.8 x 14.6 x 18.5")
Weight
17.5kg (38.6lbs)
Power Supply
100-240 VAC/50-60 Hz <140W
Operating conditions
10 to 35ºc (50 to 95ºF)
Noise level
< 39dB(A)
Laser class
1 (EN60825-1: 1994-03 + A1: 2002-07 + A2:2001-03) + CFR 1040.10
Interfaces
Ethernet, WLAN
Touchscreen
4.3" TFT, 800 x 480px
Internal storage
SDHC, 32GB max.
Software
Dürr NDT D-Tect (DICONDE compliant to ASTM 2339)
System requirements
https://www.duerr-ndt.com/downloads/hd-cr-35-ndt-cr-35-ndt.html
Imaging Plates
High sensitivity, regular definition, high resolution, ultra-high resolution
Standard formats
6 x 24cm, 6 x 48cm, 10 x 24cm, 10 x 48cm, 18 x 24cm, 24 x 30cm, 30 x 40cm, 35 x 43cm. Further formats and individual shapes on request.
Accessories
Transport case
* according to ISO 16371-1, ASTM E2445, ASTM E2446
D-Tect Imaging Software:
The Perfect software solution!
Despite its comprehensive set of features, D-Tect is fast, intuitive and easy to learn. Support for the DICONDE standard ensures the images can be viewed and processed by any other DICONDE compatible system.
D-Tect Key Features:
DICONDE interface.
Automatic network database synchronization after field work.
Extensive export functions.
Simultaneous reference image adjustment.
Automatic DICONDE import.
Automatic filter settings for defined applications.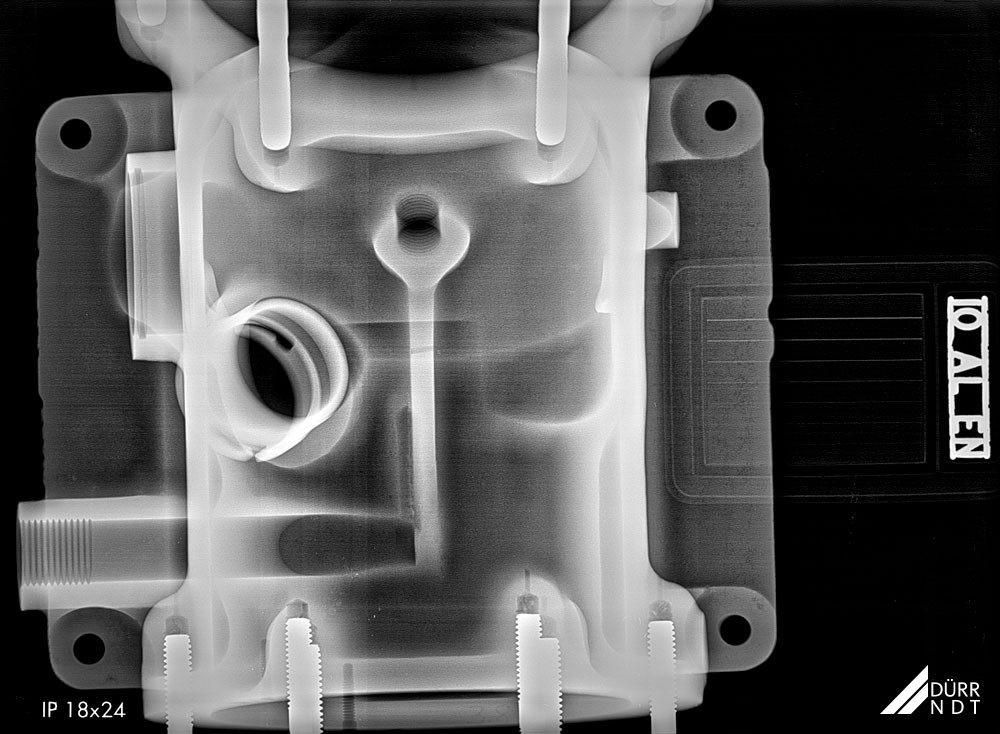 Casting image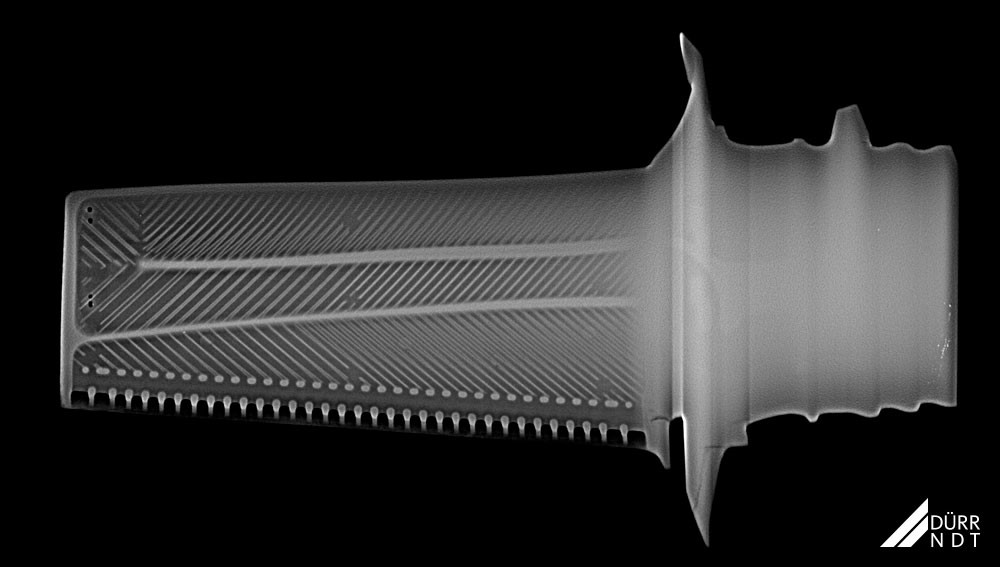 Turbine Blade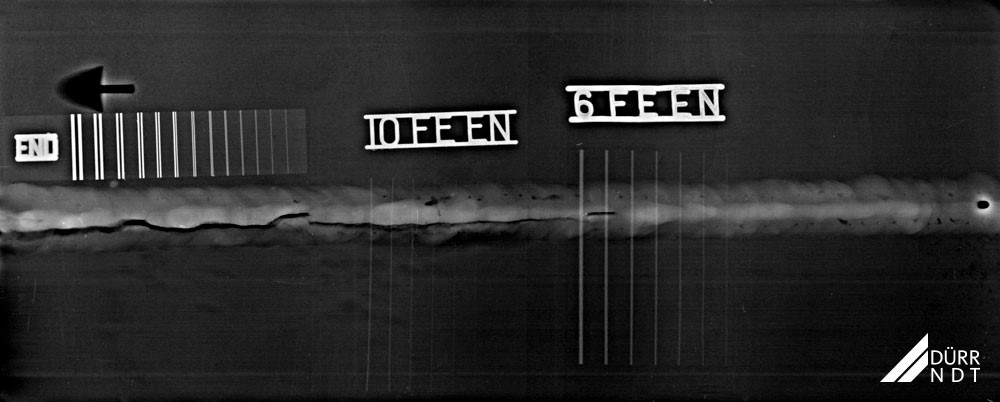 15mm thickness weld in Carbon Steel
Please do not hesitate to contact Euroteck Systems if you'd prefer to discuss your Dürr NDT Computed X-ray requirement