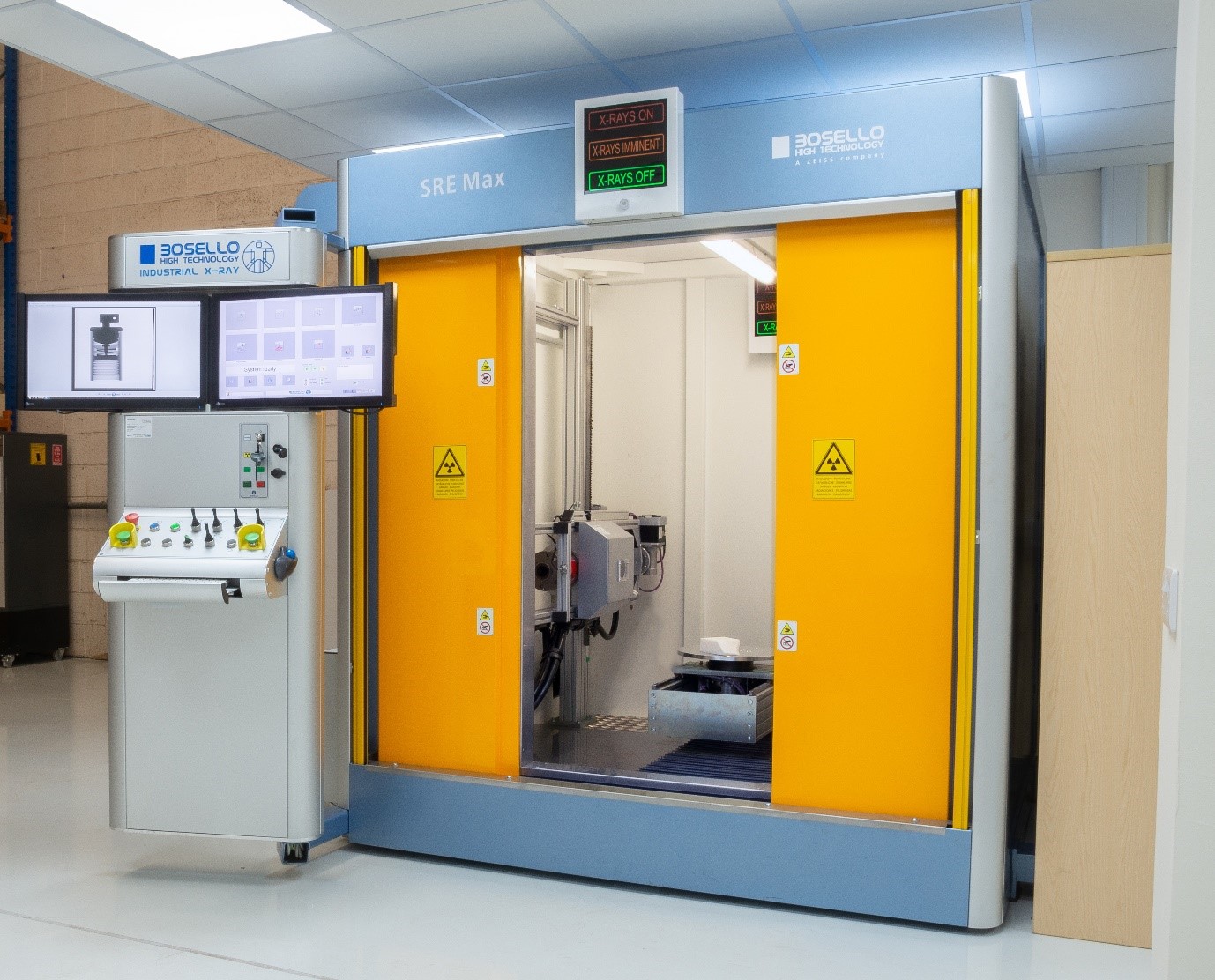 Euroteck Systems UK Limited, based in Tamworth have recently purchased a Bosello SRE Max 70.120 CNC 320kV Real Time X-ray system which has now been installed into their newly refurbished customer demonstration area.
Collin Sampson, Managing Director said "We have represented Bosello High Technology in the UK for over 15 years and we made the decision last year to purchase the SRE Max, which is the most popular Real Time X-ray system that Bosello HT manufacture with hundreds in use around the world. We decided to buy the 320kV variant with CNC motion control, Varex DDA panel, Visual FARIS ADR software, DDA evaluation software and for it to be supplied CT ready. Also included was the Bosello HT IP Extreme software allowing reference images to be compared to X-ray images of castings. This means we are now able to offer UK demonstrations of Bosello Real Time X-ray equipment. The other added advantage of this acquisition is that it means we can expand our X-ray inspection business as this gives us the ability to inspect larger and more radiographically dense materials than in the past. We have also taken the opportunity to completely refurbish our customer demonstration area, which gives existing and potential new customers the chance to see Real Time X-ray, Computed Radiography, Direct Digital Radiography (DR) and Microfocus X-ray equipment demonstrated in one location. We are unaware of any other facility in the UK that can offer as much making us unique in our market."
Please contact Euroteck Systems to arrange a visit to our new customer demonstration area or to discuss your X-ray inspection requirement with us either at sales@euroteck.co.uk or on 01827 312455.